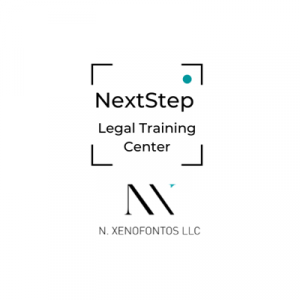 Xenofontos LLC proudly introduces its training centre: NextStep Legal Training Centre.
NextStep Legal Training Centreal Training Centre was founded on a passion to help professionals in the professional services industry to enhance their knowledge by educating and developing expertise and skills through a series of webinars and seminars.
Whether you're a lawyer, an accountant or other business professional, or just eager to learn, our seminars, delivered by our trainers with years of legal practice and experience, are designed to break down barriers on new legal and regulatory changes, helping to understand these developments and how to apply them within their profession. Our aim is to supplement technical knowledge and application of laws and regulations by offering a practical approach.
Our training centre is accredited by the Cyprus Bar Association for purposes of Continuing Professional Development credits.
​We remain, Ever Current, Ever Prepared, Ever Aware.
For more information on our seminars, connect with us
A: 4 Prometheus Str, Executive Center, 1st floor, office M01, 1065 Nicosia, Cyprus
T: +357 22 25 20 77  M: +357 99 33 25 32
Registration Form
Title:

Advanced AML Seminar: Compliance Developments and Case Studies
Day: 01/12/2022
Time: 16:00 – 18:00
CPD: 2 units (unverified)
Via Zoom
Privacy Statement
Xenofontos LLC is committed to respecting and protecting your privacy. We comply with the European Data Protection regulation (EU 2016/679) and the local laws applicable to data protection and privacy.
In the terms of our engagement, we tell you in detail how we use and share your personal information and explain your rights regarding how we use your personal information.
Copyright © 2021
 N. Xenofontos LLC.
All rights reserved.