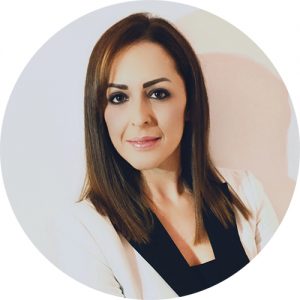 Nicky was born and raised in Johannesburg, South Africa and currently lives in Cyprus. She graduated from the University of Leicester with a Bachelor of Laws (LL.B Hons) and obtained a Master of Laws in European Union Law (LL.M Hons) from the same university.
After having worked in reputable law firms and service providers in Cyprus, she decided to open her own law practice in 2019 under the name N. Xenofontos LLC where she is currently the Managing Director.
With over 14 years of experience practising law, Nicky decided to focus on certain areas of practice that include: trusts and estates, succession planning, insolvency, restructuring (personal and corporate) intellectual property and all legal matters pertaining to corporate and commercial law.
She is known for her expert knowledge on trusts and advises on all aspects of trusts, succession planning and inheritance from both a legal and technical point of view. Throughout her career so far, she has advised high net worth individuals and large corporations. Trusts law is her passion.
She has years of experience in the establishment of private companies limited by shares or by guarantee, mergers, acquisitions, partnerships and other entities in Cyprus, the registration of business names and the provision of administration services to companies. Her work involves carrying out legal due diligence exercises, handling court applications related to various corporate procedures and matters. She also drafts and reviews a wide range of legal documents including agreements, corporate finance documents, legal opinions, corporate authorities, powers of attorney, memoranda and articles of association.
She also advises in the areas of corporate governance, regulatory compliance, CRS, FATCA and employment law.
She speaks English, Greek, basic French and Afrikaans.
Education
LL.B, University of Leicester, UK (2004)
LL.M, University of Leicester, UK (2007)
Memberships
International Bar Association
Cyprus Bar Association (2005)
Nicosia Bar Association (2005)
Professional Qualifications
Licensed Insolvency Practitioner, Cyprus Bar Association (2017)
TEP (trust estate practitioner certified) – STEP full member (2018)
Interests
Fitness and nutrition (firm believer that a healthy body leads to a healthy mind)
Tennis (ex – Cyprus champ and national tennis team player)
Traveling
Privacy Statement
Xenofontos LLC is committed to respecting and protecting your privacy. We comply with the European Data Protection regulation (EU 2016/679) and the local laws applicable to data protection and privacy.
In the terms of our engagement, we tell you in detail how we use and share your personal information and explain your rights regarding how we use your personal information.
Copyright © 2020
 N. Xenofontos LLC.
All rights reserved.